March 2016
April 2016
December 2016
April 2017
July 2017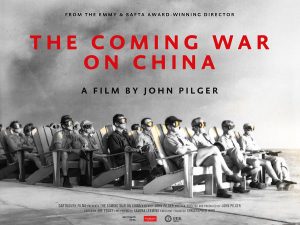 IT'S no secret that Beijing has been building up its military might in the South China Sea.
But there's another superpower making an even bigger play to stay top dog and many of us wouldn't event realize. The United States has surrounded China with 400 military bases in an almost perfect "noose".
In a new documentary set to air on Sunday night, The Coming war on China, award-winning journalist and filmmaker John Pilger challenges the notion of the world's newest, biggest trading nation as an enemy.  He also reveals the build-up to war taking place right on Beijing's doorstep.
Find out more »
August 2017
August 2018
September 2018
December 2018
February 2019
March 2019
April 2019
May 2019
+ Export Events