Upcoming Events
Events Search and Views Navigation
October 2020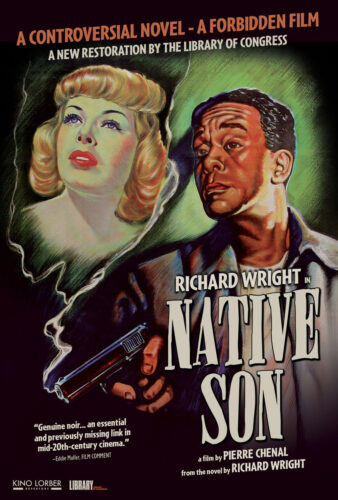 Richard Wright's widely praised 1940 novel exposed the injustices of Black urban life. Bigger Thomas,in prison for murder and sentenced to death, reflects back on the circumstances that led to his incarceration. This new restoration of the 1951 screen adaptation, in the film-noir genre, stars author Richard Wright as Bigger Thomas, and is being released in its original length for the first time. This new restoration of the 1951 film version is preceded by a special filmed introduction by film historians Eddie Muller (Film Noir Foundation) and Jacqueline Najuma Stewart, courtesy of Turner Classic Movies.
Find out more »
In March 1972, an estimated 10,000 Black politicians, activists, artists, and performers congregated at the National Black Political Convention in Gary, Indiana. Attendees included Amiri Baraka, Dick Gregory, Isaac Hayes, Rev. Jesse Jackson, Coretta Scott King, and Bobby Seale. William Greaves (1926–2014), the established documentarian of Black history, culture and politics, directed a camera crew and captured it all. Narrated by Sidney Poitier with poetry recited by Harry Belafonte, the film was thought at the time to be too radical for television broadcast and was drastically edited. Now restored to its original length, this essential documentary reveals a rousing, at times contentious, yet undeniably significant historical event.
Find out more »
December 2020
Please join us online SATURDAY, DECEMBER 5th as we celebrate our
National and Local Peacemaker Award Recipients!
Find out more »
+ Export Events