World Refugee Day: Presenting "When We Were Strangers"
June 13, 2019 @ 7:00 pm

-

9:00 pm

$25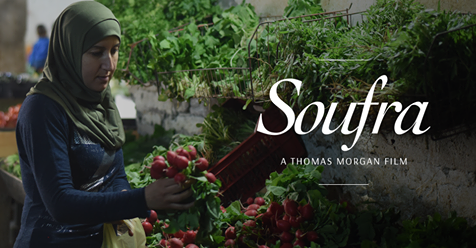 World Refugee Day: Presenting "When We Were Strangers"
THURSDAY, JUNE 13 2019 7:00PM – 9:00PM
In celebration of World Refugee Day, Independent Writer, Kimberly Meyer is coupling a film screening of Soufra with the launching of her project "When We Were Strangers" – following the lives of nine single mother refugees in Houston, which has been funded in part by a grant from Houston Arts Alliance.
The dynamic team behind this event includes: Plant It Forward, 14 Pews, Houston Arts Alliance, and  Interfaith Ministries of Greater Houston: Refugee Services, and Taiba. A powerful front, driving impact in Houston, uniting efforts to create a multidimensional event for the Houston community.
Opening reception will be catered by Syrian refugee, Zahra Al Mohamed, one of the nine refugees featured in the project. Zahra will be sourcing food from the Farmers of Plant It Forward, which supports hard working refugee farmers, the local economy, and the creation of green space in Houston. Traditional music will be performed by Kurdish/Syrian refugee Mohamed Horo.  Included in the reception will be a short presentation of "When We Were Strangers" by Kimberly Meyer. Following the reception and presentation will be a screening of the film Soufra.
This event will share stories of refugees in the Houston community as well as those across borders in hopes of creating an experience where all walk away feeling a deeper sense of connection, compassion, and responsibility.
Related Events