Wiping the Tears of 7 Generations
December 30, 2018 @ 6:00 pm

-

8:00 pm

Free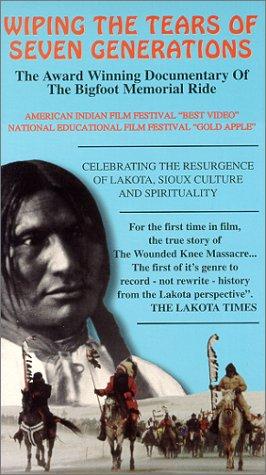 December 30th, 6pm,  "Wiping The Tears of 7 Generations,"
An hour long documentary about the 1890 Wounded Knee
Massacre and historical trauma and multi-generational grief that impacted
7 generations of the 1890 Wounded Knee massacre descendants and the
Wounded Knee community. The film at this event will be to commemorate the anniversary of the Massacre at Wounded Knee December 29th, 1890 on the Pine Ridge reservation of the Lakota Sioux in South Dakota.
Fidel Moreno, 28 year award winning ethno-graphic documentary filmmaker and border justice activist, was the co-director and associate producer for this documentary, produced in 1991 and will be present to lead the discussion and also share his experiences for the last 6 months in Phoenix, Aho and Tucson, AZ  in regards to undocumented immigrants, human rights and border justice issues to raise public awareness, encourage civic engagement and to raise some funds for travel to return to Tucson, Ajo, and Phoenix, AZ as well as El Paso, TX.
Fidel will be visiting detention camps and safe houses for undocumented immigrants crossing the U.S. & Mexico Border and delivering collected supplies of water, food and children's clothing.
There will be art for sale that has been donated by artists, William Song, John Benson and Ryan White to support his sacred activism and possible documentary on Border Issues and Justice related to undocumented immigrants and their families and children.