How Wealth Inequality is Wrecking the World and What We can do about it
March 22, 2017 @ 7:00 pm

-

9:00 pm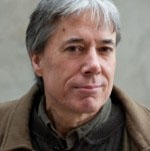 The BAUUC Service and Justice Ministry (SJM) invite all to hear acclaimed author and scholar Chuck Collins discuss, "How wealth inequality is wrecking the world and what we can do about it".  The event is scheduled for March 22nd, 7 to 9PM
The year Chuck Collins turned 16, his father took him aside for a man-to-man talk. Edward Collins told his son that he had set up a substantial trust fund for him.
Chuck remembers feeling utter amazement. The great-grandson of Oscar Mayer and an heir to the wiener fortune, he had grown up living comfortably, but not lavishly, in suburban Detroit. Now, as his father spelled out, he realized he would not have to work for money unless he wanted to. His dad also stressed his hope that the money would not change his son or his life goals. It didn't. However, events took a very different course from the one the elder Collins had so carefully planned. Ten years later, in 1985, Chuck Collins gave away every penny of his inheritance, nearly half a million dollars, to foundations and groups that he knew needed funding—organizations working for the environment, peace, racial equality, and indigenous and gay people's rights.
Chuck Collins is a senior scholar at the Institute for Policy Studies (IPS) and directs IPS's Program on Inequality and the Common Good where he co-edits He is an expert on U.S. inequality and author of several books, including 99 to 1: How Wealth Inequality is Wrecking the World and What We Can Do About It.
He is co-author with Bill Gates Sr. of Wealth and Our Commonwealth, (Beacon Press, 2003), a case for taxing inherited fortunes. He is co-author with Mary Wright of The Moral Measure of the Economy, a book about Christian ethics and economic life. His new book is Born on Third Base: A One Percenter Makes the Case for Tackling Inequality, Bringing Wealth Home, and Committing to the Common Good (Chelsea Green, Sept. 2016).
He is co-founder of Wealth for the Common Good, a network of business leaders, high-income households and partners working together to promote shared prosperity and fair taxation. This network merged in 2015 with the Patriotic Millionaires.
In 1995, he co-founded United for a Fair Economy (UFE) to raise the profile of the inequality issue and support popular education and organizing efforts to address inequality. He was Executive Director of UFE from 1995-2001 and Program Director until 2005.