VBB's Borderlines Volume Three Book Launch
May 2, 2017 @ 7:00 pm

-

8:00 pm

Free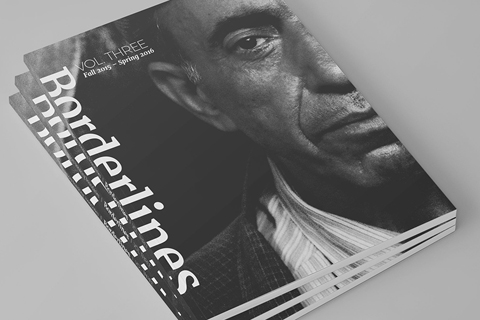 Borderlines Volume Three Book Launch

Continuing its tradition of celebrating communities from border regions in North America and South Asia, Voices Breaking Boundaries (VBB) will launch the third and final installment of its internationally renowned anthology series. Borderlines Volume Three features original photos, essays, poetry and journalistic narratives that find commonalities, and explore issues erupting across areas splintered by borders.
The evening features short readings by Oui Chatwara S. Duran, Bruno Rios, Roberto Tejada, Mikaela Selley, Stalina Villarreal and Gemini Wahhaj. Co-editors Margot Backus and Maria Gonzalez, artistic director Sehba Sarwar and layout design artist Joshua Turner will be available to answer questions.
Borderlines Volume Three is a culmination of a long-term project initiated in 2013 by Sehba Sarwar, VBB's Artistic Director and Founder. As in the two earlier volumes, Volume Three also underscores challenges—specific and generic—of living in today's world where movement is being curtailed. For more information about the publication, please visit VBB's website.
Snacks and drinks will be served.
Borderlines Volume Three is is funded in part by: the Andy Warhol Foundation for the Visual Arts, Houston Endowment, National Endowment for the Arts, Franci Neely Foundation, the City of Houston through Houston Arts Alliance, Texas Commission on the Arts, and individuals like you.