Transition Meeting: Solar to the People! And Low Impact Design
August 1, 2017 @ 6:30 pm

-

9:00 pm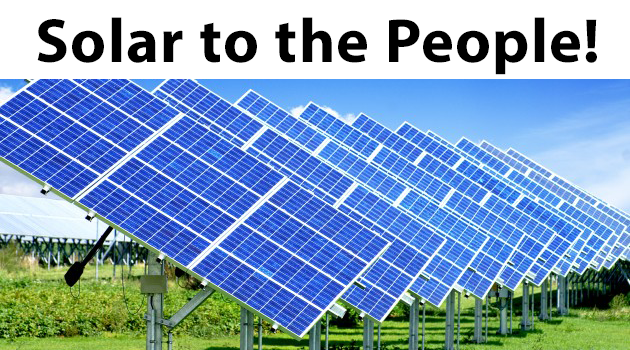 Join Transition Houston at our upcoming meeting on Tuesday, August 1st as we present generating your own power from solar energy and discuss the value of low impact design.
Socializing starts at 6:30pm and the meeting begins at 7:00pm at the Haven's Center, 1827 W Alabama St, Houston, TX 77098. We hope to see you! Bring a friend!
Generating your own power from solar energy is one way to reduce your demand on fossil fuels and build a more resilient community.
We welcome Bill Swann, Independent Solar Designer, speaker and teacher who will present an introductory talk about residential solar energy systems, the future of solar energy, Home Energy Audits, designing a solar power system, reducing your energy demand and what measures you can take to make your home more energy efficient.
We'll also be joined by Kathleen English, owner/ principle of English Architects who will focus on Low Impact Design (LID) and share details on green and high-performance design solutions. Kathleen English is a member of the AIA and a LEED Accredited Professional. She owns a home in West University with her architect husband that features several green building options including closed cell foam insulation, geothermal, a 1,000+ gallon rain tank located under the new pervious driveway. Interior finishes include the reuse of hardwood floors and trim, and the use of reclaimed, recycled, and local materials for the majority of the new finishes. The lighting power density including all lights, fans, and exterior lighting is .45/square foot–achieved through the extensive use of new LED fixtures and retrofits.
Related Events