Transition Houston Meeting: It's All About Water
November 1, 2016 @ 6:30 pm

-

9:00 pm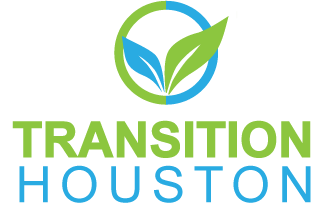 Water is Limited! Save Some Today!
Q: How much water do you think playing with the garden hose for 15 minutes uses?
A: 94 gallons!
Q: How much water does it take to wash 1 load of clothes?
A: 27 – 41 gallons!
Q: How much water does it take to water your lawn?
A: Could be 620 gallons or more depending on the size of the lawn!
Join us as Transition Houston welcomes Ken Kramer, former Director for the Sierra Club's Lone Star Chapter and a specialist in environmental policy and administration. For several years, Ken served as a lobbyist, representing the Sierra Club at the Texas Legislature and Texas state agencies. Ken will provide us with details on Texas water conservation and protection efforts including upcoming legislation and privatization efforts in the state of Texas.
Joe Blanton, a certified specialist in Backyard Habitats, will also be with us to share his observations and advocacy on why storm water management in the Houston area must begin at home.
Joe is a former naturalist for the Houston Arboretum responsible for developing nature and conservation education programs for adults, and is currently teaching K-5 students the wonders of physical science, earth science and life science.
We'll begin socializing at 6:30pm at the Haven's Center on Tuesday, November 1st. A map to location is below.
We hope to see you there! Bring a friend!