Transition Houston Meeting: The Green New Deal
August 6, 2019 @ 6:30 pm

-

8:30 pm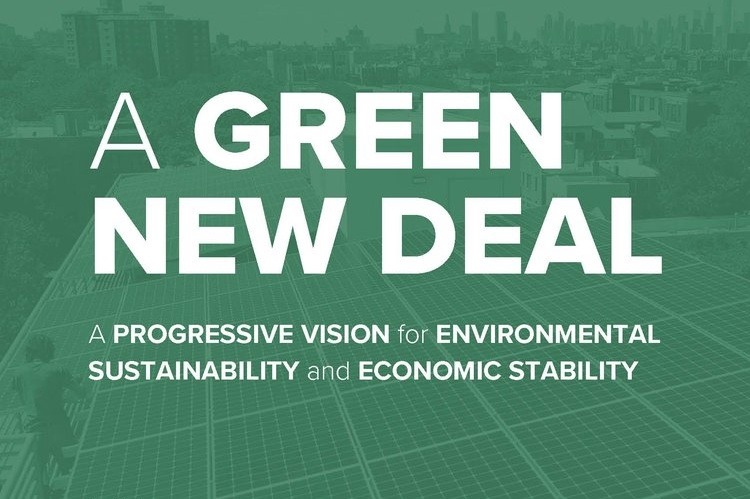 The Green New Deal
What Does it Mean for Me and What Does it Mean for the Future?
We hope you'll join us for our August Transition Houston meeting! Socializing starts at 6:30pm and the meeting begins at 7:00pm at the Haven's Center, 1827 W Alabama St, Houston, TX 77098.
There are moments in history when the world changes. Sometimes we don't see it up close and in the moment it happens. Some examples in the history of this country are the Civil War, the emancipation of slaves, the civil rights movement, human footprints on the moon…….
The New Deal in the 1940's represented a shift towards social and economic equity for all Americans after the Great Depression. It was amplified in the 1960's through the Great Society by the Johnson presidency to include marginalized Americans who were excluded from the American Dream.
Now we have a visionary proposal called the New Green Deal. It is a marker for the framework necessary for legislation and policy to turn back global warming and build a green infrastructure for future generations. The Green New Deal seems to represent the fastest and most logical way to face a future of unspeakable fears. The Green New Deal is where the rubber meets the road.
Failure is not an option.
About Our Speakers
Jaime Lawson is a native Houstonian, who works both professionally and within the community to raise awareness about sustainability and climate action. For the past 8 years, she has worked as a Sustainability Consultant, primarily in the commercial green building industry. Jaime works with local grassroots organizations to promote equity in sustainability and the need for urgent climate action. She is currently a Community Outreach Coordinator at the Houston Climate Movement, and serves on the board for PSR Houston, leading the environmental and climate action committee.
Jen Schmerling is the Deputy Director and head of Environment Texas's clean energy program, she focuses on building renewable distributed generation across Texas and advocating for clean air, clean water, and open spaces in any way she can. Her experience includes three years working in solar energy, from building utility-scale solar plants to selling home-sized systems in rural Uganda. Since moving to Houston, she has worked on studying automotive fleets and analyzing building efficiency. She has a Master's in Engineering from Stanford University.