The Jerusalem Conference
October 11, 2018 @ 9:00 am

-

4:30 pm

$30.00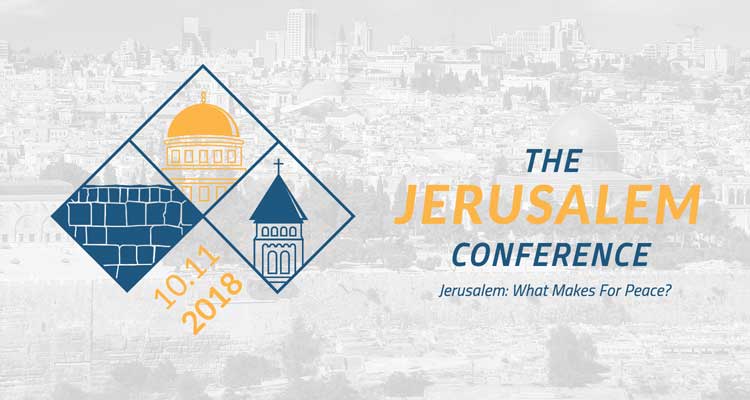 The Jerusalem Conference is a one-day conference on Thursday, October 11 that brings together scholars, ecumenical theologians, and peace-doers around the topic of:
Jerusalem: What makes for Peace?
The recent move of the American Embassy from Tel Aviv to Jerusalem has changed the conversation. Historic commitments to Jerusalem as a city for two people of three faiths are being threatened, along with the hope for peace. While the importance of the city for Jews is not questioned, its significance for Christians and Muslims, and particularly Christians is overlooked. For people of faith and for those concerned with peace in the Middle East, an inclusive Jerusalem is a must. So, what do we need to understand about the current political realities in Jerusalem, the implications of theological frameworks of the city, and current US and foreign policy?
Finally, what steps can we, as faith leaders take together and in our own networks to advance peace in this region?
In addition to responding to this urgent moment, The Jerusalem Conference is, in part, a follow up from the 2016 Atlanta Summit at the Carter Center hosted by President Carter, which brought together key representatives from 26 denominations as well as numerous faith-based organizations working towards a just peace in Israel/Palestine. This one day conference offers a timely exploration of Jerusalem as key to peace in the Middle East. Together, we will identify concrete steps and goals towards advancing the vision of an inclusive, diverse, and equitable Jerusalem