Power Matters: Unlocking Resources for Everyone!
October 28, 2016 @ 9:00 am

-

October 30, 2016 @ 5:30 pm

$330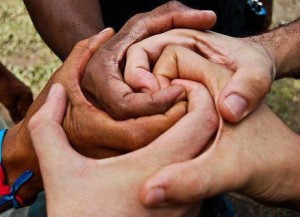 Please join us for 3 days of "Power Matters: Unlocking Resources for Everyone!"  We intend to create a learning community for the weekend in which the direction of our work together is determined by the needs and requests of those who are present. We'd love for you to join us.  (We will be using the world-acclaimed principles and skill sets of Nonviolent Communication.  You do NOT need to already know and practice these skills to attend.)
What does the word "power" mean to you? Is it possible to share power with others without giving up on what is precious to you? Do you long to experience power differently in your life, your family, your workplace, your systems and your community?
Join Houston NVC and CNVC Certified Trainers, Jared Finkelstein and Gregory Rouillard, for a three-day exploration of power in human systems from families to corporations. Together we will learn and practice life-serving relationship skills and community processes grounded in the principles and practices of Nonviolent Communication (NVC).
Some topics we are likely to explore include:
**Understanding personal power and systemic power;
**Engaging in dialogue for shared understanding;
**Entering agreements with care and curiosity;
**Making effective collaborative decisions;
**Cultivating practices for transforming conflict and restoring relationship;
**Creating sustainable, effective and life-serving systems and processes.
October 28, 9am to 5:30pm; October 29, 9am to 5:30pm; October 30, 10am to 5:30pm