No Ban, No Wall, Affordable Care for All Rally in Moody Park
April 8, 2017 @ 1:00 pm

-

3:30 pm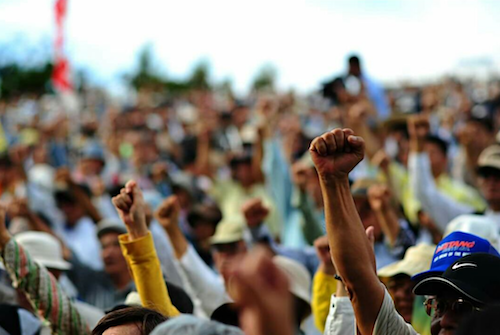 Grassroots citizens from Harris County and areas across the great state of Texas will hold a rally on April 8th, at 1:00 p.m. at Moody Park in Houston, Texas. The rally will focus on defending American healthcare for all citizens and protecting immigrant communities from fire in United States. It will feature speakers and organizations in a united coalition against the discriminatory immigration policies and draconian healthcare proposals currently sitting in queue in the United States Congress and the White House. Speakers will include both elected officials from around the state and individual citizens with stories to share on their experiences with immigration and healthcare issues.
WHO: Citizens, Indivisible, and Allies from across the State of Texas
WHAT: Rally for No Ban, No Wall, Affordable Care for All at Moody Park
WHEN: SATURDAY, April 8th at 1:00 PM
WHERE: Moody Park, 3725 Fulton St, Houston, TX 77009
NOTE: This rally will be in advance of the the 6:30 PM Reagan Dinner Protest in Cleveland, Texas, where Ted Cruz, Dan Patrick, and other federal and state leaders are raising money to pass laws that mistreat Americans and undermine their rights.
https://www.facebook.com/events/1785440608440591/
We recommend attending both actions and are establishing rideshare and other logistical considerations for both events with the help of our allies.
Tyrants at the state and federal level in Texas will face resistance in Texas that day, in both urban and rural communities. We look forward to being a part of it.
Brought to you by: Indivisible teams from Texas Liberty County, Houston, Austin, Dallas, Galveston, and Central Texas