Houston Racial Reconciliation Workshop ONLINE
October 13, 2020
@
7:00 pm
–
October 15, 2020
@
9:00 pm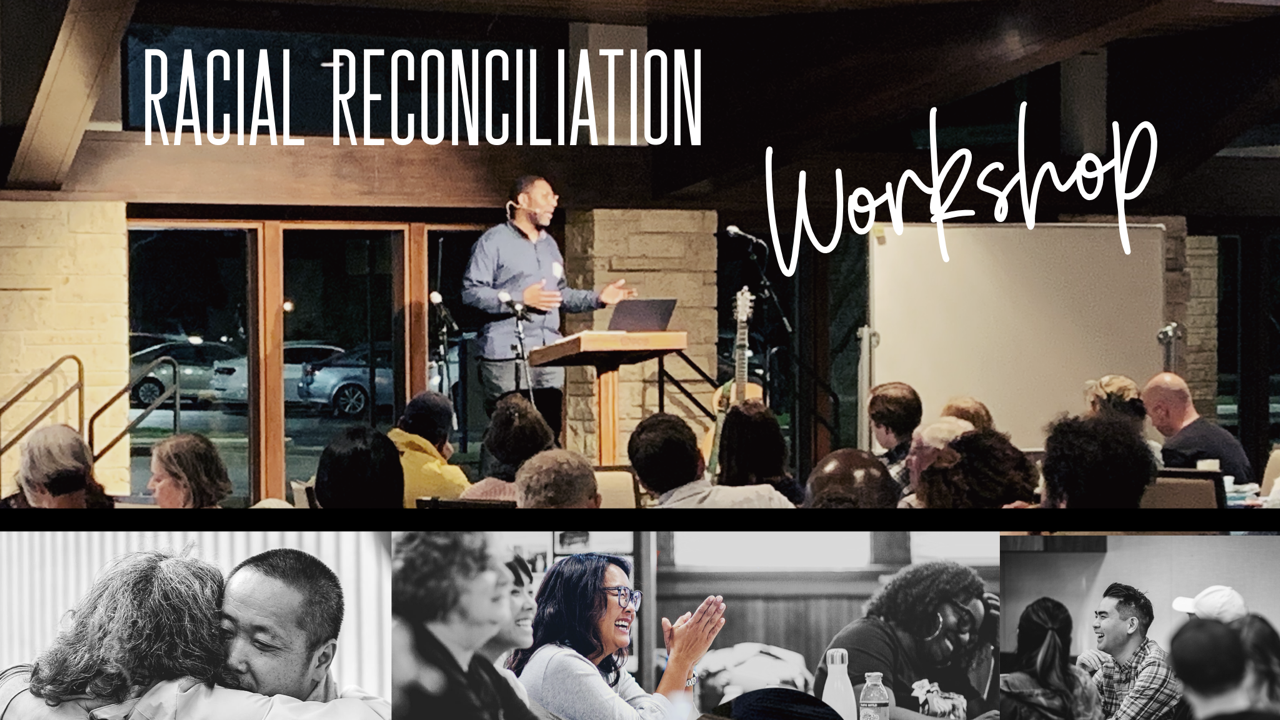 Kingdom Story Fellowship
in partnership with Memorial Drive Presbyterian Church
Invites you to participate in
The Houston Racial Reconciliation Workshop ONLINE
Facilitated by John Williams
The Fellowship Center for Racial Reconciliation in California. Click here to view a 3 minute promo video.
https://vimeo.com/202110626
In such a time as this we believe sharing the gospel of racial reconciliation is so needed.
Bring your team, bring your friends. Begin the conversation and engage with one another.  Every voice belongs at this table.
Let us do the work of becoming the people we were created to be.
Details
This is a two week INTERACTIVE WORKSHOP, composed of four sessions: Tuesday & Thursday, 7-9PM(CST) – October 13 & 15 and October 20 & 22
During the course participants will be introduced to the deceptive and destructive effects of racism in our communities, in our lives and in the body of Christ.
Expect to dig deep as we look through the lens of history, as well as the events we are experiencing today, to understand how race remains a salient factor in shaping our society.
Throughout the course, we will actively build relationships as we participate and engage one another through conversation, experiences, and learning in a Gospel centered environment.
Finally, after we listen, learn and share, we will emerge with a sense of what it means to take the next steps in becoming active participants in dismantling racialized systems of disparity in order to become reconciled.
To fully engage this work, it is strongly recommended that participants commit to all four sessions of the workshop.
Access to all four sessions
Small group virtual "table" discussions facilitated by experienced volunteers
Hard copy workbooks and "table" elements (Available for in person pick-up)
 
Registration is on a sliding scale. For scholarship info, email Rebecca here.
For more information, contact Rebecca Harrison,
832-537-5299 – rebecca@akingdomstory.com