Homemade Kombucha Workshop
April 30, 2017 @ 2:00 pm

-

4:00 pm

$25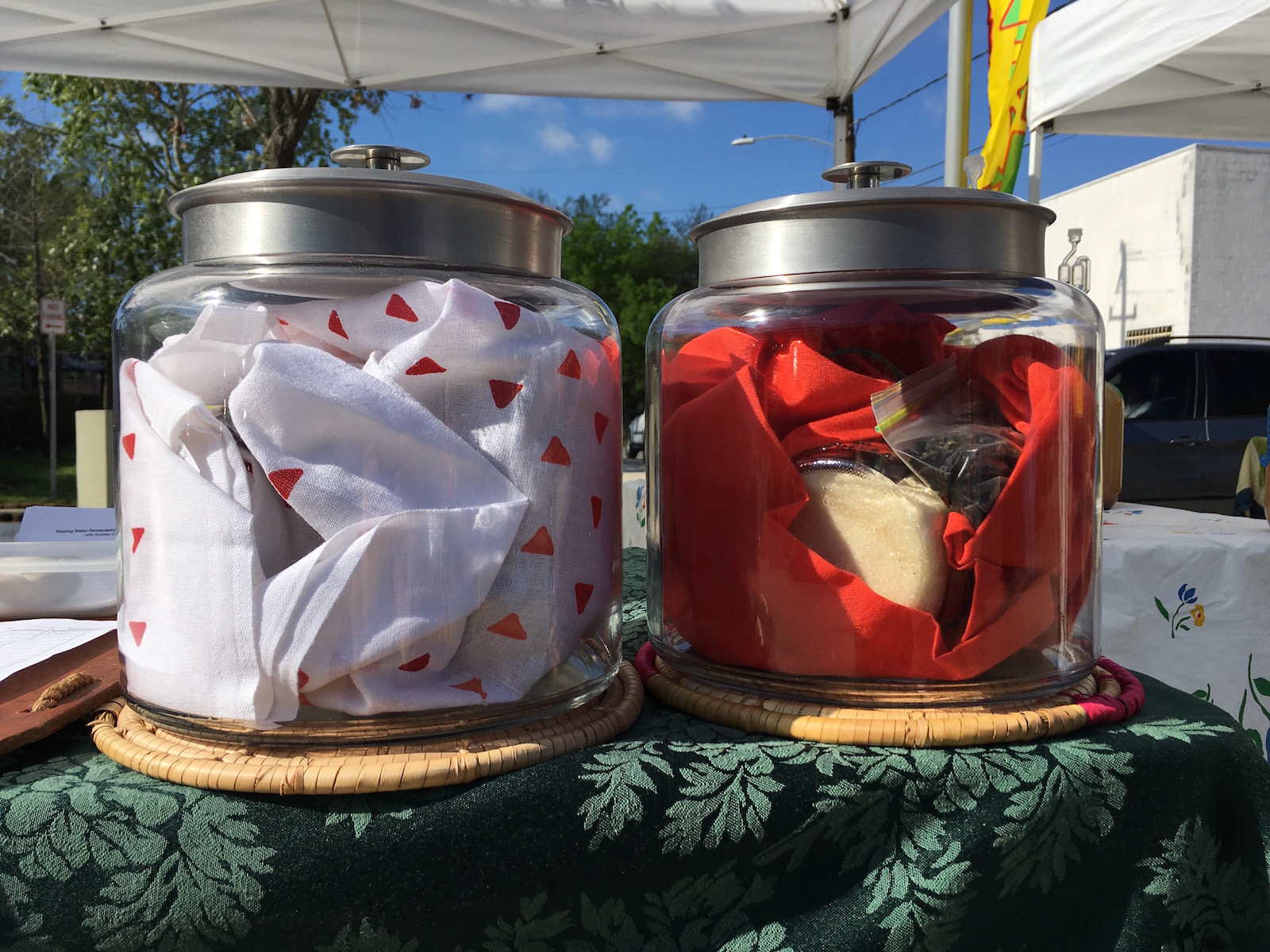 Registration: http://sippingsister.brownpapertickets.com/
Want to learn to make homemade Kombucha? It's a fermented tea full of probiotics (healthy gut!), nonalcoholic (usually around .5%), and simple to make. Kombucha acts as an adaptogen, which helps the body maintain homeostasis.  The main ingredients are simple; water,  a SCOBY, tea and something sweet.
Save money!  Already drink lots of kombucha?  You probably pay $5 for 16oz.  In class, we will brew 1 gallon batches of kombucha, which is 128oz ($40 for store kombucha).  That's 8 bottles of kombucha for a per batch cost of under $2!  All you need is organic sugar ($0.40) and organic tea ($0.90)!
It's healthy!  Homemade kombucha is never flash pasteurized, as it doesn't need to be shelf stable.  This means that local beneficial bacteria and yeasts can thrive and at resilience and diversity to your gut.
In this class we will…
– Tour Japhet Creek Park,
– Learn about wild yeasts/bacteria and fermentation
– Brew kombucha (hands on)**
– Flavor kombucha in a second ferment (hands on)***
– Take home a SCOBY mother to start your own
**If you purchase a kombucha starter kit, we will brew your first batch together, and you can take your mother home.
Come enjoy the "unintentional" nature community of Japhet Creek and practice the ancient art of fermentation. Leave with a jar of your favorite drink or a starter culture to make your own.
This class will be outdoors around the community bonfire pit.  Please bring weather appropriate shoes and clothing.  Thanks!
***Past flavor favorites: beet and jalapeño, ginger, raw hibiscus, strawberry, fresh mint
———————————————————————-
10% of the proceeds to this class current indigenous resistance projects and movements. In the past this money has gone to Two Rivers Camp, AIDA and Survival International. These groups champion tribal peoples and defend their land and culture. As we celebrate their wisdom in our class we will also be sending support for their way of living to continue.
Scholarships are available. Please contact csbhouston@gmail.com for more information.
Instructor: Andrew Cobb