Buddhism and the Ecological Challenge
April 22, 2017 @ 9:00 am

-

3:00 pm

$25.00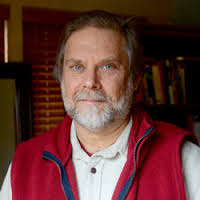 David Loy, professor, Buddhist activist and author, leads a workshop and study group on Buddhism and the Ecological Crisis. Houston Zen Center is honored to host this important thinker and activist.
The ecological crisis – which includes global warming but is much bigger than that – is the greatest challenge that humanity has ever faced. What does Buddhism offer, if anything, that can help us understand and respond appropriately? And what does ecological crisis mean for how we understand and practice Buddhism (or any spiritual path) today? Among other things, we will reflect together on the parallels between our perennial individual predicament (according to traditional Buddhism) and our collective predicament today in relation to the biosphere. What does this all imply about how we understand the bodhisattva path? What does it mean to be an "ecosattva"?
David is a prolific author, whose essays and books have been translated into many languages. His articles appear regularly in the pages of major journals such as Tikkun and Buddhist magazines including Tricycle, Turning Wheel, Shambhala Sun and Buddhadharma, as well as in a variety of scholarly journals. He is also on the advisory boards of Buddhist Global Relief, the Clear View Project, Zen Peacemakers, and the Ernest Becker Foundation.
The workshop may culminate in joining a group in Houston celebrating Earth Day.