Art & Activism: An Evening with Peter Sellars
March 20, 2018 @ 7:00 pm

-

9:00 pm

$20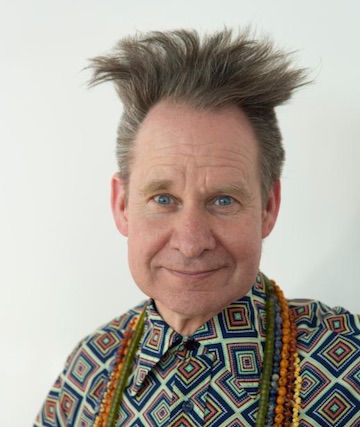 The arts play an important connecting role in society in ways that other sectors cannot. Artists can move through a variety of environments using music, performance, visual arts and other media to address difficult topics, challenge cultural stigmas, bring diverse people together, and provoke new ways of thinking that can lead to powerful social and political changes. In a time of censorship, political bullying, and polarization between people, where do the arts stand today, locally and nationally? What is the role of the arts as commentator and catalyst for social justice? And what is the responsibility of cultural institutions and patrons for preserving the arts as a voice for the public?
In partnership with Houston Grand Opera and in conjunction with their initiative Seeking the Human Spirit,  join the Rothko Chapel for a conversation exploring arts and activism in society today from the perspectives of the artist, cultural institution and funder.
The conversation participants include Peter Sellars, renowned opera and theater director and professor at UCLA; Debbie McNulty, Director of Mayor Turner's Office of Cultural Affairs; and Patrick Summers, Artistic and Music Director of Houston Grand Opera; moderated by the Rothko Chapel's Executive Director David Leslie.
About the program participants:
Peter Sellars has gained international renown for his groundbreaking and transformative interpretations of artistic masterpieces and for collaborative projects with an extraordinary range of creative artists. He has staged operas at the Canadian Opera Company, Dutch National Opera, English National Opera, Lyric Opera of Chicago, Opéra National de Paris, and the Salzburg Festival, among others. Recent projects include an acclaimed production of La Clemenza di Tito at the 2017 Salzburg Festival, a concert staging of The Cunning Little Vixen with the Berlin Philharmonic Orchestra, and the premiere of the latest John Adams/Peter Sellars collaboration, Girls of the Golden West, at San Francisco Opera. Sellars has led several major arts festivals, including the 1990 and 1993 Los Angeles Festivals and the 2002 Adelaide Arts Festival. In 2006 he was Artistic Director of New Crowned Hope, a festival in Vienna for which he invited artists from diverse cultural backgrounds to create new work in the fields of music, theater, dance, film, the visual arts and architecture for the celebration of Mozart's 250th birth anniversary.
He is a Distinguished Professor in the Department of World Arts and Cultures at UCLA, a resident curator of the Telluride Film Festival, and was a Mentor for the Rolex Arts Initiative. Sellars is the recipient of a MacArthur Fellowship, the Erasmus Prize for contributions to European culture, the Gish Prize, and is a member of the American Academy of Arts and Sciences. In 2014 he was awarded the prestigious Polar Music Prize and named Artist of the Year by Musical America.
Debbie McNulty served as Lead Consultant for the City of Houston's Arts and Cultural Plan before being appointed Director of the Houston Mayor's Office of Cultural Affairs in 2015. Her extensive experience includes work in philanthropy, public-private partnerships, community-based organizations and the arts. She was a program officer with Houston Endowment Inc. from 2008 to 2014, working primarily in the areas of arts and culture and community and economic development. From 2004 to 2008, McNulty was Executive Director of Art League Houston, a nonprofit art school and gallery, coordinating the development and construction of their expanded facility. From 2000 to 2004, she served as Director of the Civic Art and Design Program at the Cultural Arts Council of Houston/Harris County (now Houston Arts Alliance), having worked with the program from its inception in 1994 and throughout the effort that resulted in the adoption the Houston percent-for-art ordinance in 1999.
Patrick Summers was named artistic and music director of HGO in 2011 after having served as the company's music director since 1998. He has conducted more than 60 operas at HGO and has been responsible for many important artistic advances, including the development of the HGO Orchestra. Some highlights of his work at HGO include conducting the company's first-ever complete cycle of Wagner's Ring and its first performances of the Verdi Requiem; collaborating on the world premieres of André Previn's Brief Encounter, Christopher Theofanidis's The Refuge, Jake Heggie's It's a Wonderful Life, The End of the Affair, and Three Decembers, Carlisle Floyd's Cold Sassy Tree and Prince of Players, and Tod Machover's Resurrection; leading the American premiere of Weinberg's Holocaust opera The Passenger, both at HGO and on tour to the Lincoln Festival; and nurturing the careers of such artists as Christine Goerke, Ailyn Pérez, Joyce DiDonato, Ana María Martínez, Ryan McKinny, Tamara Wilson, Albina Shagimuratova, Anthony Roth Costanzo, Norman Reinhardt, Jamie Barton, and Dimitri Pittas. Maestro Summers is principal guest conductor for San Francisco Opera, where he was honored in 2015 with the company's highest honor, the San Francisco Opera Medal. His work with SFO includes collaborating with André Previn on the 1998 world premiere of A Streetcar Named Desire and conducting several of the performances, and conducting Jake Heggie's Moby-Dick, which was recorded and telecast on PBS's Great Performances.
Pay What You Can, suggested contribution $20
REGISTER BELOW
If you are having trouble registering with the form below or are using a Safari browser, please register here.
Please contact us if you do not receive a confirmation email.