6 Months @ Cornyn's & Medicare Anniversary
July 25, 2017 @ 11:30 am

-

1:00 pm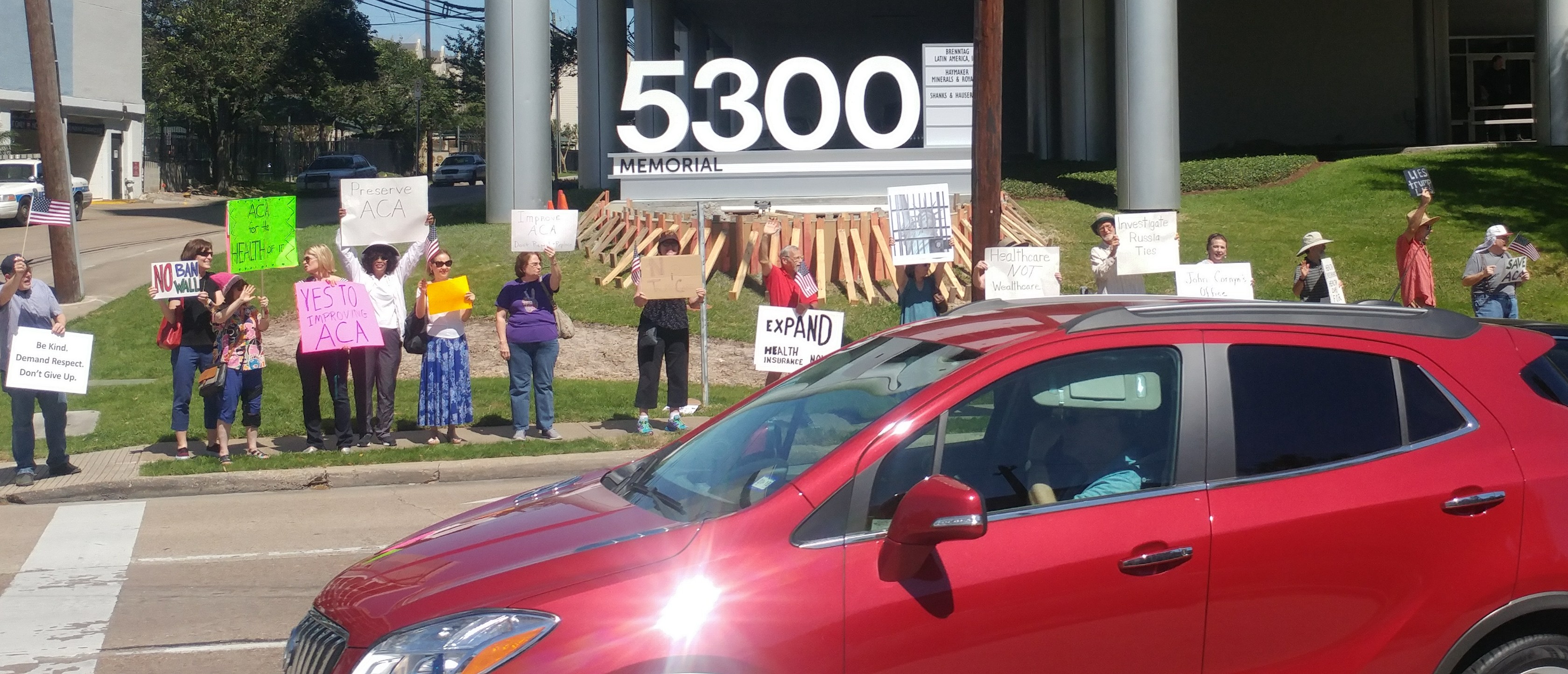 Next Tuesday marks 1/2 year of rallying on the sidewalk and meeting with Cornyn's staffers, every Tuesday, rain or shine, hot or cold.
Without these actions, and those of tens of thousands of other like us, we would no doubt be living in a very different world. Congressional republicans have admitted that our actions are holding them in check.  That's something to celebrate!
Several other groups plan to join this week – 350 Houston, Pantsuit Republic, Health Care for All Texas, United We Dream – and we're working on a press release to bring the media.  Please invite other groups you know and send the message that after a half year of resisting, we're just getting started!
Next Tuesday is also the anniversary of Medicare.  What better day to demand Medicare for All?
Successful movements don't simply say no, they say what they want and respectfully and persistently demand action.  That's the point of the petition here – https://actionnetwork.org/petitions/medicare-for-all-2?source=direct_link& It's a way for us to call for the type of healthcare we'd like to see–healthcare that protects us all and is affordable for all. If you haven't already, please sign on and fwd the link to your networks.  We'll deliver the petitions to the Senator's office next Tuesday.
Meeting the people at the rally and learning what each of us does is a great antidote to negativity around our current situation.
We are the ones we've been waiting for.
We can do this!
See you Tuesday!