House Concert w/ Rainbow Girls in KPFT backyard
February 18, 2017 @ 7:00 pm

-

9:00 pm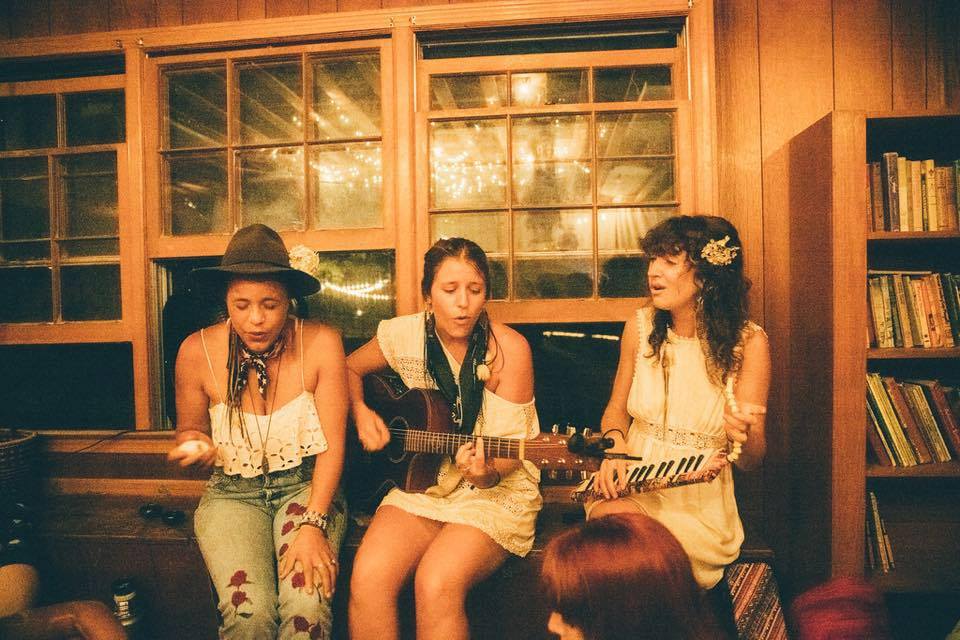 We'll have a keg of home brew and kombucha, some blankets on the grass and an intimate, bluesy show by the Rainbow Girls – three of my best friends from Bodega Bay, CA, stopping through on their south coast house concert tour. We'll be taking donations and all donations will BENEFIT Houston Stands with Standing Rock. Much thanks to KPFT for hosting us in their awesome backyard! Bring friendly folks, children are welcome 🙂
7 PM – Drinks, hang out
8 PM – MUSIC WILL START AT 8 PM
Here's some info:
https://www.rainbowgirlsmusic.com/
email: rainbowgirlsmusic@gmail.com
instagram: rainbowgirlsstomp
twitter: @rainbowgirrs
Rainbow Girls is a collaborative of songwriters, multi-instrumentalists, vocalists, and California natives who've spent the last 4 years touring Europe and the US as a rock n' roll band, but who've recently returned to their folkier roots by embarking on a house concert tour across America. This trio version of the band (Eric Chapin, Caitlin Gowdy and Vanessa May) highlights their rich harmonies, ageless songwriting, and soulful, bluesy sound at it's rawest form.
The ladies came together at an underground open mic in Santa Barbara, CA in 2010 and since then have released two studio albums, toured the US and Europe extensively, and simultaneously developed two different forms of performing: 1) An electric, rock n' roll, foot-stomping spectacular, enticing people to let loose, get naked and dance wildly; And 2) An intimate and acoustic set based around their unique harmonies and folkier roots.
These are some of my best friends from my earliest days in California and I'm so happy to be able to share them with you. This will also be one of my last hurrahs in Houston for a while so I hope to see you there!
419 Lovett Blvd, Houston, Texas 77006