---
Declaración sobre la guerra entre Rusia y Ucra
28 de febrero de 2022
La invasión de Rusia a Ucrania es una violación del derecho internacional. La condenamos.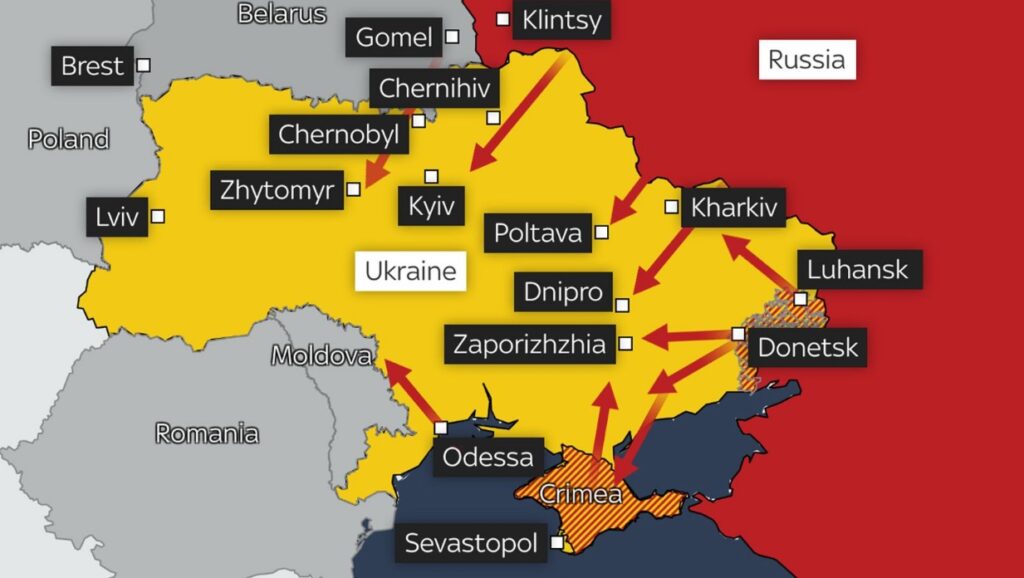 La invasión rusa de Ucrania es una escalada mortal de un conflicto que viene de lejos. Rusia no es la única responsable de las tensiones, pero son ellos los que han iniciado una acción militar a gran escala. Las fuerzas rusas deben retirarse inmediatamente a las posiciones establecidas en el acuerdo Minsk II del 12 de febrero de 2015.
Pero incluso mientras condenamos el inicio por parte de Rusia de la mayor guerra terrestre en Europa desde la Segunda Guerra Mundial debemos recordar que Estados Unidos y sus aliados han hecho mucho para avivar las llamas.
En 1998, cuando la Administración Clinton estaba ampliando la OTAN, George Kennan, antiguo embajador de Estados Unidos en la Unión Soviética y arquitecto de las políticas de "contención" de la Guerra Fría, dijo a un periodista que el crecimiento de la OTAN tras el colapso de la URSS "demuestra muy poca comprensión de la historia rusa y de la historia soviética". Por supuesto que habrá una mala reacción por parte de Rusia, y entonces [los que expanden la OTAN] dirán que siempre les dijimos que los rusos son así, pero esto es simplemente un error".
Nuestro maltrato a Rusia no es una excusa para esta invasión, pero mientras buscamos la paz y una salida negociada a este lío mortal, es importante que reconozcamos que la expansión de la OTAN y la amenaza de que Ucrania se una a la alianza de forma similar también es un error. Pero al igual que hemos condenado muchas violaciones atroces del derecho internacional por parte de Estados Unidos (la invasión de Irak, los ataques asesinos con aviones no tripulados, etc.) debemos condenar igualmente la flagrante violación de Rusia.
Esta es una declaración de Global Exchange, respaldada por El Centro para la Paz y Justicia de Houston (HPJC). Está en globalexchange.org/2022/02/24/russias-invasion-of-ukraine-is-a-violation-of-international-law-we-condemn-it
---
Frances "Sissy" Farenthold, 1926 – 2021
No trataré de añadir nada a los muchos artículos que honran a Sissy Farenthold. Puede encontrar excelentes artículos sobre su vida en sitios web como The New York Times, The Washington Post y Texas Monthly. Cada uno de ellos hace un trabajo mucho mejor al detallar el impacto que tuvo Sissy al trabajar incansablemente para hacer de este mundo un lugar mejor y más compasivo, y les recomiendo que lean al menos una de las numerosas publicaciones en línea. La historia de su vida es simplemente increíble.
Personalmente, tuve el privilegio de conocer a Sissy al final de su vida, y siempre estaba dispuesta a ayudar al Centro de Paz y Justicia de Houston en todo lo que podia. Era quizás la persona más amable que he conocido. Dejó su huella en la historia de Texas con tantas "primeridades" como mujer, sin sucumbir a las muchas tragedias de su vida, siendo al mismo tiempo una inspiración para gran cantidad de mujeres y hombres que seguirían su corazón compasivo.
— Constance Gray
Vea también el excelente artículo del Houston Chronicle sobre Sissy Farenthold.
---
Un agradecimiento especial a Univision Houston por su apoyo a HPJC y sus iniciativas de diversidad, equidad e inclusión.
---
Únase al movimiento por la paz y la justicia en Houston:
---
Haga una donación al fondo de becas Erik James Memorial para el Campamento por la Paz de Houston
---
Conéctese con HPJC
---