---
---
Bill Crosier, President of Houston Peace & Justice Center discusses the organization and politics.
The president of the Houston Peace & Justice Center (HPJC), Bill Crosier, discusses the purpose of the organization and current politics.
HPJC serves as an action center for peace and justice efforts. According to Crosier, they provide peace education, activism training, and collaborative resources for individuals, families, and organizations throughout the Greater Houston area to build a just, non-violent community.
Beyond its importance to our area, HPJC is a leader in collaborative regional work for peace and justice. The work includes advocacy in state legislatures, campaigns to achieve goals such as changing a multinational corporation's behavior and mass mobilizations.
One measure of HPJC's centrality to peace and justice work is its ability to call upon the resources of the appropriate organizations, institutions, and individuals both within and outside its membership to promote those policy goals its board places on its own action agenda. It has sufficient human resources to execute its projects, and it is able to turn out appropriate numbers for the public events and the meetings with public officials that it organizes.
---
Statement on Russia/Ukraine War
Uncategorized / February 28, 2022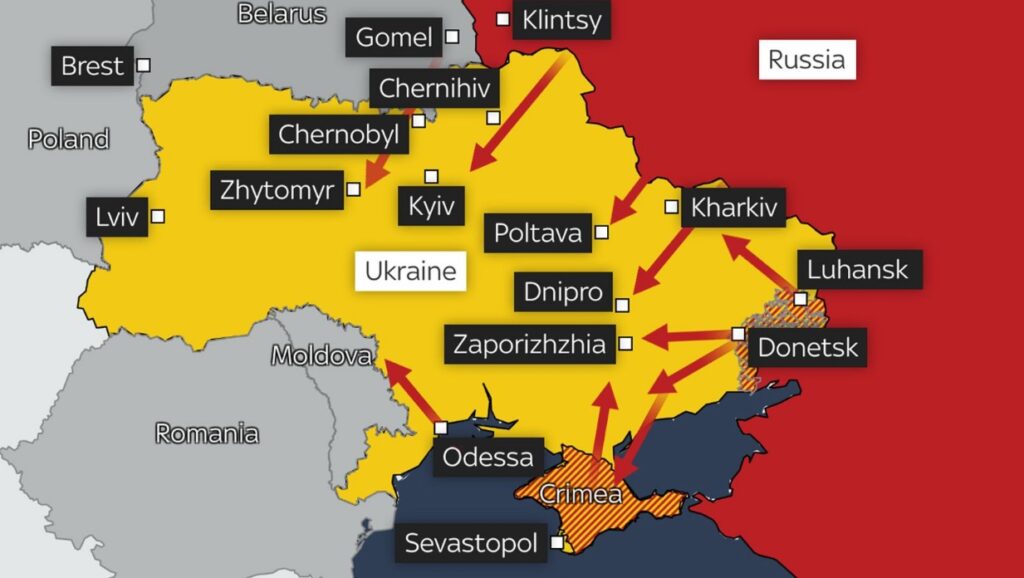 Russia's invasion of Ukraine is a deadly escalation of a long-simmering conflict. Russia is not solely responsible for the tensions, but they are the ones who have initiated a large-scale military action. Russian forces should immediately withdraw to the positions established in the Minsk II agreement of 12 February 2015.
But even as we condemn Russia's initiation of the largest ground war in Europe since WWII we should remember that the United States and its allies have done much to fan the flames.
In 1998 when the Clinton Administration was expanding NATO, George Kennan, former U.S. ambassador to the Soviet Union and the architect of the Cold War "containment" policies told a journalist that growing NATO in the wake of the collapse of the USSR, "shows so little understanding of Russian history and Soviet history. Of course there is going to be a bad reaction from Russia, and then [the NATO expanders] will say that we always told you that is how the Russians are — but this is just wrong."
Our mistreatment of Russia is not an excuse for this invasion, but as we search for peace and a negotiated way out of this deadly mess, it is important that we acknowledge that NATO expansion and the threat of Ukraine similarly joining the alliance is also wrong. But just as we have condemned many egregious U.S. violations of international law (Iraq invasion, murderous drone strikes, etc) we must similarly condemn Russia's flagrant violation.
This is a statement by Global Exchange, and endorsed by HPJC. It's at globalexchange.org/2022/02/24/russias-invasion-of-ukraine-is-a-violation-of-international-law-we-condemn-it
---
A Way Forward: A History of Racism in Law Enforcement
Recently The Center for the Healing of Racism examined the history of racism inlaw enforcement in the United States. Jeff Reese discussed the origins of the problem and how we got where we are today. Reese led the audience in seeking A Way Forward to dismantle institutional racism and mass incarceration.
During his 26 year career with the Harris County Sheriff's Office, Jeff Reese worked as a hostage negotiator, suicide counselor, certified Mental Health Peace Officer, state-certified law enforcement instructor, and a front-line supervisor. After retiring from the Sheriff's Office, he joined the Houston Peace & Justice Center (HPJC) and the Greater Houston Coalition for Justice. For the past three years, he served as president of the HPJC.
---
---
Join the movement for peace and justice in Houston:
---
Support Peace Camp Houston, one of HPJC's major projects:
Donate to Erik James Memorial Scholarship fund for Peace Camp Houston
---
Connect with HPJC
---
News Feeds – Updated Automatically Each Day
Check back here for the latest national and international news!
Special thanks to Univision Houston for its support to HPJC and their diversity, equity and inclusion initiatives.
Tweets by Univision-English