Our mission is to build a just, sustainable, and non-violent community. How we do that:
Provide peace education
Activism training
Collaborative resources for individuals, families, and organizations throughout the Greater Houston area:

Our five Working Groups (click on "About" in the menu above)
This web site
Our Calendar of Events, to which any non-profit may post their events
Our Email newsletter, sent to 3,000 people, with contents from our calendar of events
To get involved or support our work, click on the Join us! link in the menu above.
---
HPJC Joins Others in Pushing for a Christmas Truce in Ukraine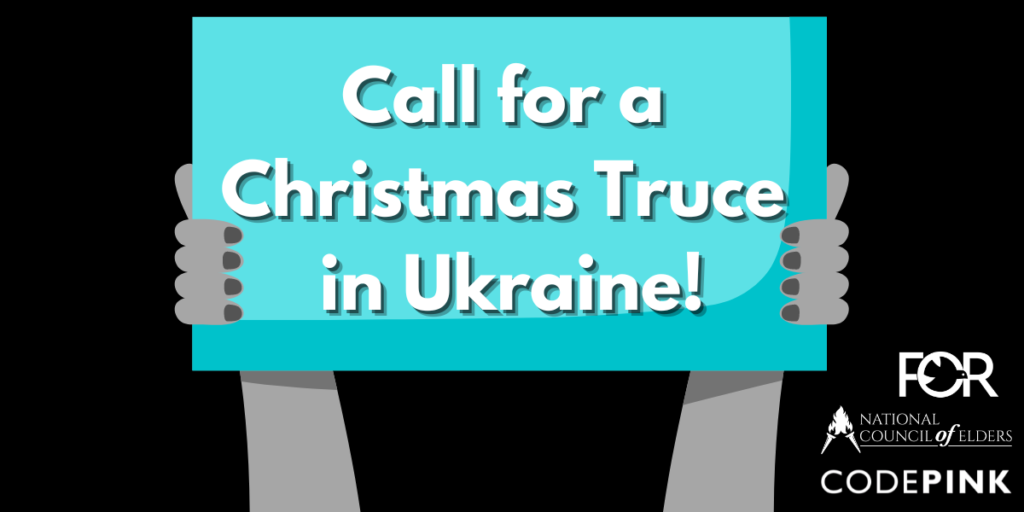 The Houston Peace & Justice Center is signing on to a statement proposed by Fellowship of Reconciliation-USA, CODEPINK, and the National Council of Elders. It calls for a Christmas Truce in the Ukraine war. The hope is this might "pave the way for negotiations to reach a lasting security agreement to end the bloodshed", as Code Pink puts it. Here's the statement, and we encourage other organizations to sign on, too:
As people of faith and conscience, believing in the sanctity of all life on this planet, we call for a Christmas Truce in Ukraine. In the spirit of the truce that occurred in 1914 during the First World War, we urge our government to take a leadership role in bringing the war in Ukraine to an end through supporting calls for a ceasefire and negotiated settlement, before the conflict results in a nuclear war that could devastate the world's ecosystems and annihilate all of God's creation.
More information, and a link for leaders of faith-based organizations to sign on to the statement, is at https://www.peaceinukraine.org/christmas_truce_in_ukraine_religious_leaders. So if you are with such an organization, please ask if they would sign on, too, at the link near the top of that web page.
Please contact your representatives in Congress (no matter what party), and the White House, and encourage them to support this proposal, too.
Read the Code Pink web page about the proposed Christmas Truce
Leaders of faith organizations who wish to sign on can do so here: https://docs.google.com/forms/d/e/1FAIpQLSe5UKB1EoxgPCREbejj0gvu60xRXMK-Nyo3Ju-dj8EJqUYZ-g/viewform
Also see History.com's article about the 1914 Christmas truce during WW II and Wikipedia's article on the 1914 Christmas truce
John McCutcheon also wrote a song about the 1914 truce called "Christmas in the Trenches". It's been recorded by a number of other musicians.
---
---
Statement on Russia/Ukraine War
Uncategorized / February 28, 2022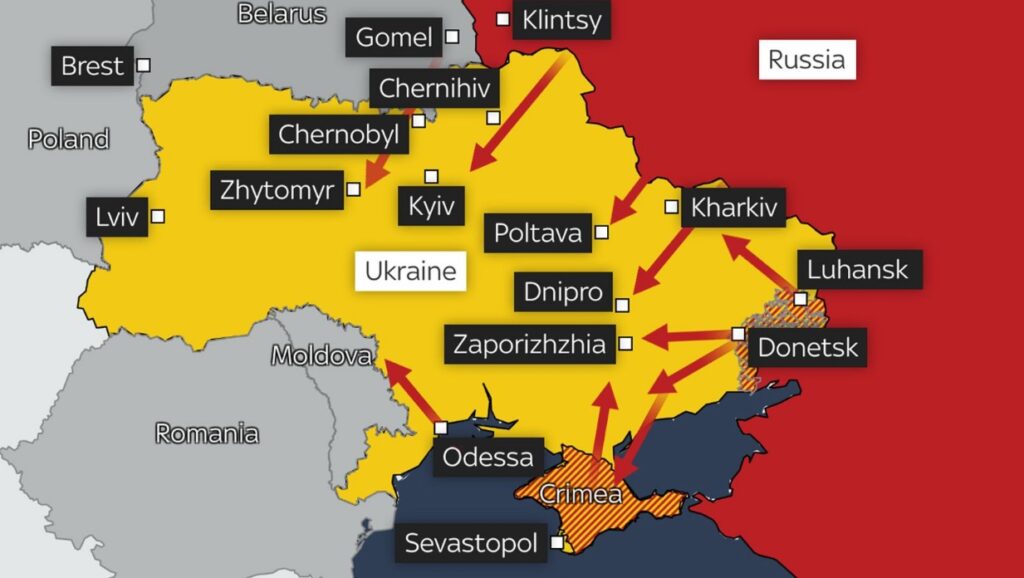 Russia's invasion of Ukraine is a deadly escalation of a long-simmering conflict. Russia is not solely responsible for the tensions, but they are the ones who have initiated a large-scale military action. Russian forces should immediately withdraw to the positions established in the Minsk II agreement of 12 February 2015.
But even as we condemn Russia's initiation of the largest ground war in Europe since WWII we should remember that the United States and its allies have done much to fan the flames.
In 1998 when the Clinton Administration was expanding NATO, George Kennan, former U.S. ambassador to the Soviet Union and the architect of the Cold War "containment" policies told a journalist that growing NATO in the wake of the collapse of the USSR, "shows so little understanding of Russian history and Soviet history. Of course there is going to be a bad reaction from Russia, and then [the NATO expanders] will say that we always told you that is how the Russians are — but this is just wrong."
Our mistreatment of Russia is not an excuse for this invasion, but as we search for peace and a negotiated way out of this deadly mess, it is important that we acknowledge that NATO expansion and the threat of Ukraine similarly joining the alliance is also wrong. But just as we have condemned many egregious U.S. violations of international law (Iraq invasion, murderous drone strikes, etc) we must similarly condemn Russia's flagrant violation.
This is a statement by Global Exchange, and endorsed by HPJC. It's at globalexchange.org/2022/02/24/russias-invasion-of-ukraine-is-a-violation-of-international-law-we-condemn-it
---
A Way Forward: A History of Racism in Law Enforcement
Recently The Center for the Healing of Racism examined the history of racism inlaw enforcement in the United States. Jeff Reese discussed the origins of the problem and how we got where we are today. Reese led the audience in seeking A Way Forward to dismantle institutional racism and mass incarceration.
During his 26 year career with the Harris County Sheriff's Office, Jeff Reese worked as a hostage negotiator, suicide counselor, certified Mental Health Peace Officer, state-certified law enforcement instructor, and a front-line supervisor. After retiring from the Sheriff's Office, he joined the Houston Peace & Justice Center (HPJC) and the Greater Houston Coalition for Justice. For the past three years, he served as president of the HPJC.
---
---
Join the movement for peace and justice in Houston:
---
Support Peace Camp Houston, one of HPJC's major projects:
Donate to Erik James Memorial Scholarship fund for Peace Camp Houston
---
Connect with HPJC
---
News Feeds – Updated Automatically Each Day
Check back here for the latest national and international news!
Special thanks to Univision Houston for its support to HPJC and their diversity, equity and inclusion initiatives.
Tweets by Univision-English