Our mission is to build a just, sustainable, and non-violent community. How we do that:
Provide peace education
Activism training
Collaborative resources for individuals, families, and organizations throughout the Greater Houston area:

Our five Working Groups (click on "About" in the menu above)
This web site
Our Calendar of Events, to which any non-profit may post their events
Our Email newsletter, sent to 3,000 people, with contents from our calendar of events
To get involved or support our work, click on the Join us! link in the menu above.
---
---
HPJC's Annual Peacemaker Awards Ceremony
Houston Peace & Justice Center honored several heroes in our community. They received their recognition at the HPJC's Annual Peacemaker Awards Ceremony.
National Peacemaker Awardee:
The Texas Observer is a progressive nonprofit news outlet and print magazine covering the Lone Star State. The Observer strives to make Texas a more equitable place through investigative reporting, narrative storytelling, and political and cultural coverage and commentary. They dig beyond the headlines and contextualize news events. Their essays, reviews, and criticism seek to create a new cultural canon and challenge existing mythologies.
Since its founding in 1954, the Observer has focused on communities whose stories are too often ignored or poorly told. It seeks not only to inform, but to empower their readers, as they work to hold public officials and corporations accountable. Their reporters recognize that oppressed people are experts on their own lives and trust their expertise.
The Texas Observer's journalism is fact-based and rigorous, and they prize writing that entertains as it informs. They value history as a reporting tool that allows us to interrogate the origins of policies and to correct narratives that whitewash exploitation, dispossession, and genocide.
Local Peacemaker Awardees:
Kristen Schlemmer is a lawyer who works every day to secure water justice in her hometown of Houston. As the Legal Director of Bayou City Waterkeeper since 2018, her work confronts the many facets of water injustice, from water pollution and infrastructure failures, to wetlands destruction and flooding, to inequities in climate mitigation and disaster recovery. In 2021, Kristen helped secure a $2 billion consent decree that will transform Houston's wastewater infrastructure over the next generation.
Jacilet Griffin formed "From Custody to Casket" after her son was murdered in the Harris County Jail over a year ago. The Texas Rangers investigated his murder after the Harris County Medical Examiner's Office ruled his death a homicide. The Sheriff's Office continually lied about the circumstances, once claiming he might have died from food poisoning, then claiming he might have died from a friendly game of slap boxing. They (HCSO) hid the circumstances and claimed they did not know what happened the entire time.
Lorena Perez McGill is an immigration attorney, and has taught at American University – Washington College of Law, the University of Houston Law Center, and the Georgetown University Law Center. She is Founder and Managing Partner of Perez McGill Law Firm in Spring, TX, and represents clients from Bolivia, Brazil, Cameroon, Cuba, El Salvador, Guatemala, Haiti, Honduras, Mexico, Nicaragua, Peru, Russia, and Venezuela, in US immigration law matters. She is also an active volunteer attorney, representing immigrants and low-income victims of crimes and domestic violence.
---
Statement about Gaza and Israel
---
from Global Exchange:
The horrendous Hamas led murders and kidnapping of civilians in Israel last weekend do not give Israel the right to inflict collective punishment on the 2.3 million people of Gaza – half of whom are under 18 – who are unable to escape, are suffering constant bombing, dwindling supplies of food and water, and the threat of imminent invasion.
Yes, we need a long-term solution to this generations old occupation to bring peace by finally ending Israel's brutal domination and establishing a sovereign Palestinian state; but the immediate issue is stopping a genocidal attack on Gaza that will inevitably result in the death of thousands of Palestinians as well as the hostages taken by the Hamas fighters.
All life is sacred and civilians – whether they be Israeli youth shot at a music festival or Palestinian children blown up by rocket fire – deserve protection. We must talk about ending the military occupation, stopping the building of settlements, and to question the pernicious role of U.S. aid to Israel, but now is a moment to mourn the dead and to stop a massacre foretold in Gaza.
We call for an immediate ceasefire on all fronts and liberty for all hostages. We're joining the American Friends Service Committee in their call for opening humanitarian access to Gaza now.
We agree with Win without War and their call on President Biden to de-escalate violence and safeguard all lives.
---
Desiring peace requires that all the parties involved in the dispute, as well as any arbitrator engaged in the peace process, have clarity in thinking in terms of what caused the dispute in the first place.
This approach is crucial for organizations associated with human rights and other issues about humanism.
Desiring peace requires reminding us that the founding principle of peace is based only on one fundamental concept: "Respect for inherent human dignity, without excluding anyone."
This concept means:
All human beings, without exception, are born with human dignity.
All human beings are equal in their dignity.
Human dignity is not acquired. Human dignity is inherent, innate, and intrinsic and is independent of what political and economic system, religions, traditions, or culture prevail.
Human dignity is not a human right because human rights are acquired, subject to human-created laws, and can be taken away. Human dignity can only be respected or insulted, depending on whether the society is civilized or uncivilized.
Only a genuine civilized mind and society are willing to embrace those ethics and moralities that respect human dignity without exclusions and double standards.
Without excluding anyone, respect for human dignity is the only civilized, equitable, and impartial point of reference that must be used as a baseline criterion to initiate conflict resolution, regardless of how trifle or enormous the conflict is. This criterion is so absolute that even the dead body of a convicted mass murderer, a rapist, or a traitor retains the intrinsic dignity and must be given proper burial[1].
Coming back to appealing to President Biden, it would be helpful to ask to integrate the concept of respect for inherent human dignity as a suggestion, regardless of whether they are Israelis or Palestinians. An arbitrator cannot be a judge and a jury.
[1] Whether dead or alive, the human body—created by God in the perfect shape—must be given dignity and respect. Most religions expound on this principle.
---
---
The Houston Peace & Justice Center endorses the following Resolution from the Greater Houston Coalition for Justice
A Resolution to appeal for the Protection of our Democracy and Save and Embrace Culture Diversity In America
Whereas; the teaching of Ethnic Studies; Mexican American, African American, Native American, and Asian American Studies is crucial to the understanding of the rich historical culture of our diverse America;
Whereas; understanding the rich historical culture of Mexican Americans, African Americans, Native Americans, and Asian Americans leads to an enlightened citizenry;
Whereas; the Texas State Board of Education has unanimously approved the curriculums of Ethnic Studies of Mexican Americans, African Americans, Native Americans, and Asian Americans;
Whereas; an enlightened citizenry demonstrates increased tolerance and acceptance of the social differences between cultures;
Whereas; increased tolerance and acceptance of social differences between cultures leads to a reduction of hatred, bigotry, and racism;
Whereas; the Greater Houston Coalition for Justice's mission is to defend the rights of all citizens to teach and read about the rich history of the different cultures interwoven in the fabric of the American tapestry; and
Whereas; Governors and legislators in Texas and Florida are denying high school students the opportunity to learn the rich history underlying the coveted idea of America by blocking the required teaching of Ethnic Studies; Mexican American, African American, Native American, and Asian American Studies in our public schools.
Now, therefore be it Resolved, that the Greater Houston Coalition for Justice respectfully request that Texas and Florida Governors and Legislators refrain from diluting the advancements made by the Texas State Board of Education by blocking legislation that promotes a better understanding of the beauty of our proud, culturally diverse states by making it required studies for graduation for all students.
Let it be Further Resolved that the Greater Houston Coalition for Justice appeal to all national, state and local elected officials to honor cultural diversity as codified in word and intent in our United States Constitution; with Justice for All.
By a majority vote of those present at its duly formed February 11, 2023 meeting, I do hereby set my seal affirming this action.
__________________________________
Johnny N. Mata, Presiding Officer
Greater Houston Coalition for Justice (GHCFJ)
---
---
Statement on Russia/Ukraine War
Uncategorized / February 28, 2022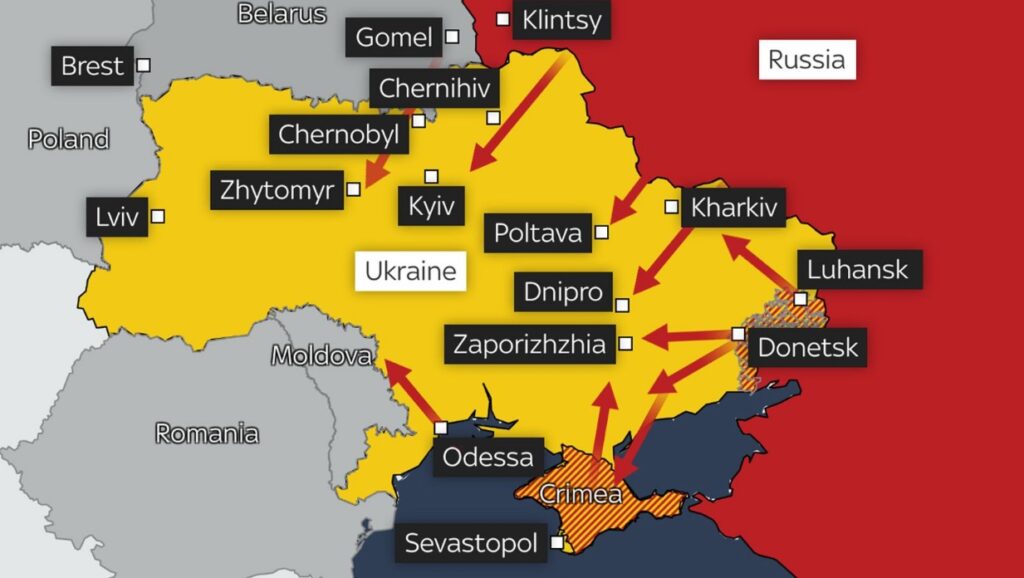 Russia's invasion of Ukraine is a deadly escalation of a long-simmering conflict. Russia is not solely responsible for the tensions, but they are the ones who have initiated a large-scale military action. Russian forces should immediately withdraw to the positions established in the Minsk II agreement of 12 February 2015.
But even as we condemn Russia's initiation of the largest ground war in Europe since WWII we should remember that the United States and its allies have done much to fan the flames.
In 1998 when the Clinton Administration was expanding NATO, George Kennan, former U.S. ambassador to the Soviet Union and the architect of the Cold War "containment" policies told a journalist that growing NATO in the wake of the collapse of the USSR, "shows so little understanding of Russian history and Soviet history. Of course there is going to be a bad reaction from Russia, and then [the NATO expanders] will say that we always told you that is how the Russians are — but this is just wrong."
Our mistreatment of Russia is not an excuse for this invasion, but as we search for peace and a negotiated way out of this deadly mess, it is important that we acknowledge that NATO expansion and the threat of Ukraine similarly joining the alliance is also wrong. But just as we have condemned many egregious U.S. violations of international law (Iraq invasion, murderous drone strikes, etc) we must similarly condemn Russia's flagrant violation.
This is a statement by Global Exchange, and endorsed by HPJC. It's at globalexchange.org/2022/02/24/russias-invasion-of-ukraine-is-a-violation-of-international-law-we-condemn-it
---
A Way Forward: A History of Racism in Law Enforcement
Recently The Center for the Healing of Racism examined the history of racism inlaw enforcement in the United States. Jeff Reese discussed the origins of the problem and how we got where we are today. Reese led the audience in seeking A Way Forward to dismantle institutional racism and mass incarceration.
During his 26 year career with the Harris County Sheriff's Office, Jeff Reese worked as a hostage negotiator, suicide counselor, certified Mental Health Peace Officer, state-certified law enforcement instructor, and a front-line supervisor. After retiring from the Sheriff's Office, he joined the Houston Peace & Justice Center (HPJC) and the Greater Houston Coalition for Justice. For the past three years, he served as president of the HPJC.
---
---
Join the movement for peace and justice in Houston:
---
Support Peace Camp Houston, one of HPJC's major projects:
Donate to Erik James Memorial Scholarship fund for Peace Camp Houston
---
Connect with HPJC
---
News Feeds – Updated Automatically Each Day
Check back here for the latest national and international news!
Special thanks to Univision Houston for its support to HPJC and their diversity, equity and inclusion initiatives.
Tweets by Univision-English